The Traveling Shield of Colorado...
Where is the Traveling Shield?? 
If you've ever found yourself or your Chapter wondering where the Colorado DeMolay Traveling Shield might be...this is the place to find out! The Shield and it's travels will be recorded and updated right here.
On September 21, 2015 the guys of Broomfield Chapter went to Aurora Chapter and handed over possession of the gavel as a way to say Thanks! The gavel is now at Aurora Chapter and it's available for any Chapter wanting to go grab it! A great example of Brotherhood by Broomfield Chapter!!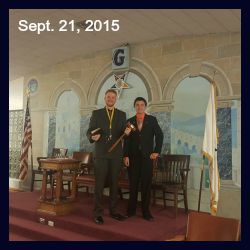 How does my Chapter get the Traveling Shield?
All it takes to get the Shield from another Chapter is to visit that Chapter with five of your Chapter members and two of your advisors. Always make sure you are aware that they are having a business meeting and not going out for an activity, be on time for the opening and stay through the closing.  Installations and Inductions do not count! It has to be a business meeting. It's that simple! See you at the next Aurora Chapter meeting!
Gavel History recorded in Photos (Since Convention 2015)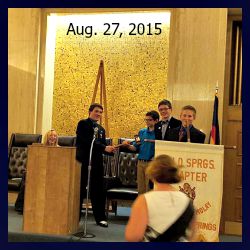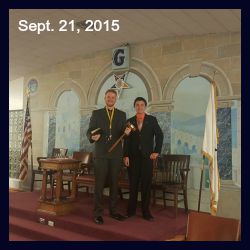 | | |
| --- | --- |
| High Plains travels to Colorado Springs | 08/27/15 |
| Broomfield travels to High Plains | 09/14/15 |
| Broomfield "gifts" gavel to Aurora | 09/21/15 |
|   |   |
Gavel History recorded in Photos (Since Convention 2014)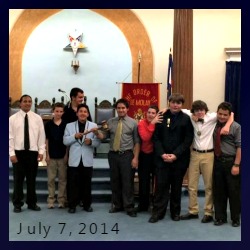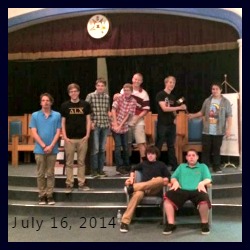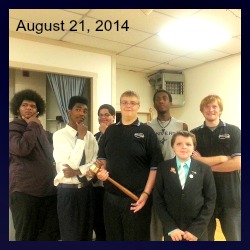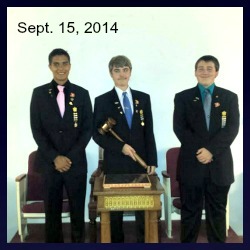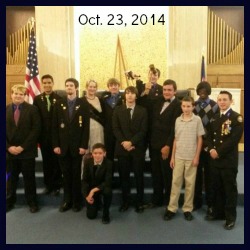 | | |
| --- | --- |
| Golden travels to Pueblo | 07/07/14 |
| Broomfield travels to Golden | 07/16/14 |
| Aurora travels to Broomfield | 08/21/14 |
| Colorado Springs travels to Aurora | 09/15/14 |
| Pueblo travels to Colorado Springs | 10/23/14 |
Gavel History recorded in Photos (From Convention 2013 - Convention 2014)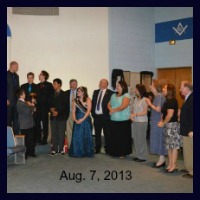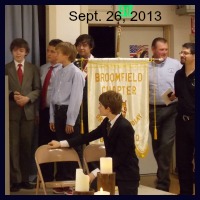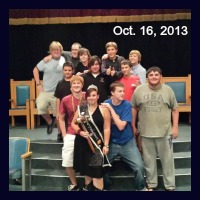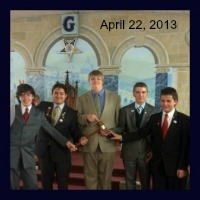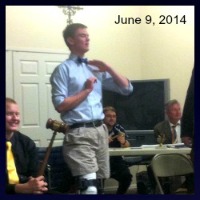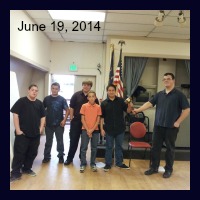 | | |
| --- | --- |
| Broomfield travels to Golden | 08/07/13 |
| Golden travels to Broomfield | 09/26/13 |
| Aurora travels to Golden | 10/16/13 |
| Golden travels to Aurora | 04/22/14 |
| High Plains travels to Golden | 00/00/13 |
| Broomfield travels to High Plains | 06/09/14 |
| Golden travels to Broomfield | 06/19/14 |