Colorado DeMolay
You won't find another organization for young men between the ages of 12 and 21 years that offers character building, leadership training, and life skill development more than DeMolay!
Member Spotlight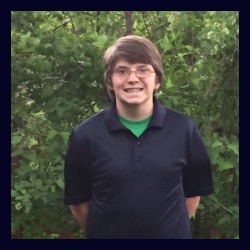 Hi my name is Alex, I am 15 yrs old and am going to be starting high school in the fall. I am from the amazing city of Denver with one older sister, who is a senior this year and is headed to college with a soccer scholarship.  I have been playing guitar for just over a year and I love it. It gives me something to do over the summer and provides a great outlet.  I have been a hockey fan as long as I can remember, religiously following the Colorado Avalanche. I was born days before they won their second Stanley cup. In school I love to learn about Math and Science, two subjects that come very naturally to me.
I joined Demolay in January of 2015, over a year and a half ago. It was one of the best decisions I have ever made. It has changed my life in two ways:  First, it helped me learn more respect for the women in my life.  Second, it taught me how to be a better friend and how to make more friends because before I joined Demolay I had a very hard time making friends. All the friendship and connections that I have made with my brothers have been outstanding and have helped me be the person that people want to be around.  I have held three positions in my chapter: 6th persepter, Marshal and Standard Bearer.  I was just elected Junior Councilor for my chapter and am excited about the upcoming term.
There is something that I would like to do with Demolay in the future. First I would like to have some days a year where we do something outside with a couple of chapters to bond with other brothers outside my chapter. I am also starting to look at college and what I want to do with my life. I know that I would like to go to Colorado State University. I am not sure what I want to go to college for but I want to stay in the state of Colorado.