PROUD TO BE A YOUNG AND BUSY COLORADO CHAPTER!
Broomfield Chapter, Order of DeMolay meets every 1st and 3rd Thursdays of each month in Broomfield Colorado. Our meetings begin at 7:15 pm and usually last an hour. Every 1st meeting of the month is a formal meeting, and the 2nd meeting is a casual meeting. 
For questions or further information, click here: http://coloradodemolay.org/contact
WHAT IS BROOMFIELD CHAPTER UP TO NOW??
Greetings from Broomfield Chapter!
October ended with a fun Halloween event provided by the state which many of our young men attended, and had a great time carving pumpkins, playing games, and watching movies!
November had started with a bang, with a few guys joining and participating in the Grand masters class, and everyone had lots of fun and is happy to welcome their new brothers, Gavin, Jake, and Zach! Later on, they had helped serve food at the Chevalier observance day dinner along with Aurora chapter, and later competed against them in a dual sports day where Broomfield proved that they are the better chapter.
All in all, it has been a great month, with even greater times ahead.
Keep an eye out for exciting events coming soon from Broomfield. We should all take a chance and roll the dice! The Road Begins Here!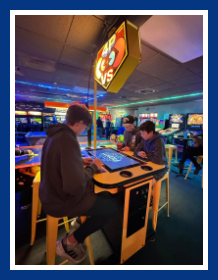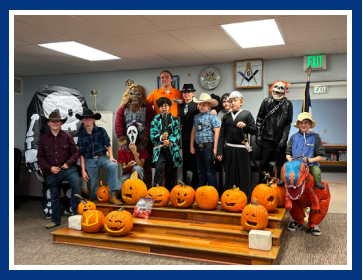 The Future Begins Here!

Is Your Son Ages 9-11? Click Here