PROUD TO SERVE ALL OF OUR COLORADO DEMOLAY CHAPTERS!!
We meet monthly throughout the year to work on activities, conventions, Winterfest workshops, and much more. We work to handle business on behalf of all of our Colorado DeMolay Brothers and Chapters. If you ever need anything, do not hesitate to contact a State Line Member. 
WHAT IS THE STATE LINE CHAPTER WORKING ON NOW??
Colorado DeMolay! Buckle up there is a lot to unfold on what happened in just the last month. First of all, we are looking forward to seeing what all the new members of Colorado have to offer and where their journey will take them in DeMolay! Congratulations to all the newly elected and installed officers of Broomfield and Golden Chapter. Other than those amazing steps on our journey, the Colorado State Chapter has been hard at work promoting DeMolay at public events as well as planning some exciting events for our members.
We have all been hard at work to strengthen not only our masonic connections but those of our entire masonic family. We all love connecting our organizations and bringing the face of the masonic youth forward. We all hold the key to unlock our own adventures in our organizations and find where our road begins. Stay tuned for exciting news on events coming soon!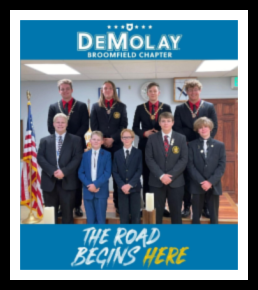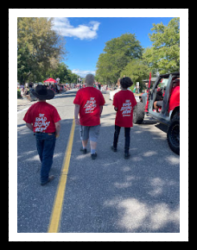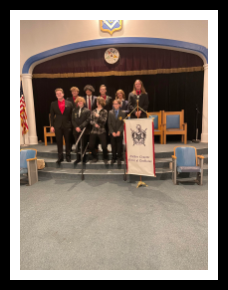 COLORADO'S STATE LINE OFFICERS/STATE STAFF FOR 2022 - 2023
| | |
| --- | --- |
| State Master Councilor | Aiden C. |
| Deputy State Master Councilor | Tabor H. |
| State Senior Councilor | Thomas G. |
| State Junior Councilor | Jackson G. |
| Yearbook Coordinator | Michelle Carrillo |
| Hospitality Director | Vinicio Carrillo |
| DeMolay Store Director | Timothy McLean |
| Social Media Director | Herbie Carr |
| Entertainment Director | Bernie Lehman |
| Congress Advisor | Herbie Carr |
| Convention/Event Director | Kellie Sellars |
| Chapter Communications/Admin Director | Mason Sellars |
| Assistant to the Executive Officer | Randy Crask |
| Personal Representative - Jurisdiction of Colorado | Michael Foster |