State Line Chapter -
PROUD TO SERVE ALL OF OUR COLORADO DEMOLAY CHAPTERS!!
We meet monthly throughout the year to work on activities, Convention, Winterfest workshops, and much more. We work to handle business on behalf of all of our Colorado DeMolay Brothers and Chapters. If you ever need anything, do not hesitate to contact a State Line Member. 
WHAT IS THE STATE LINE CHAPTER WORKING ON NOW??
Colorado DeMolay!
We have just come out of an absolutely amazing Convention at Fort Collins. It was packed with adventure and fun from sunrise to past sunset. We got to enjoy everything from laser tag, an arcade, go-carts, mini-golf, bumper cars, a private island, canoes and paddle boats, water trampolines and more. It was a truly awesome event, and we got to see the transfer of leadership to our next state officers. 
Congratulations to State Master Councilor Seaghan, Deputy State Master Councilor Jake, State Scribe Chase, and State Sweetheart Maria! We look forward to a successful and enjoyable term in the coming year.
And a special congratulations to Connor, DeMolay of the Year; Mom Arnett, Advisor of the Year; and Aurora Chapter, Chapter of the Year!
The state line would like to invite you to the fun Stateline Kick-Off August 3rd at Dad Crask Park, 5827 W 116 Pl. Westminster 80020. It starts at 1 PM and goes to 4 PM. Snacks and sporting equipment will be provided. Also coming up soon is the Legion of Honor Investiture at 1614 Welton, Noon on August 10th. Come down and support the advisors that help make this all happen.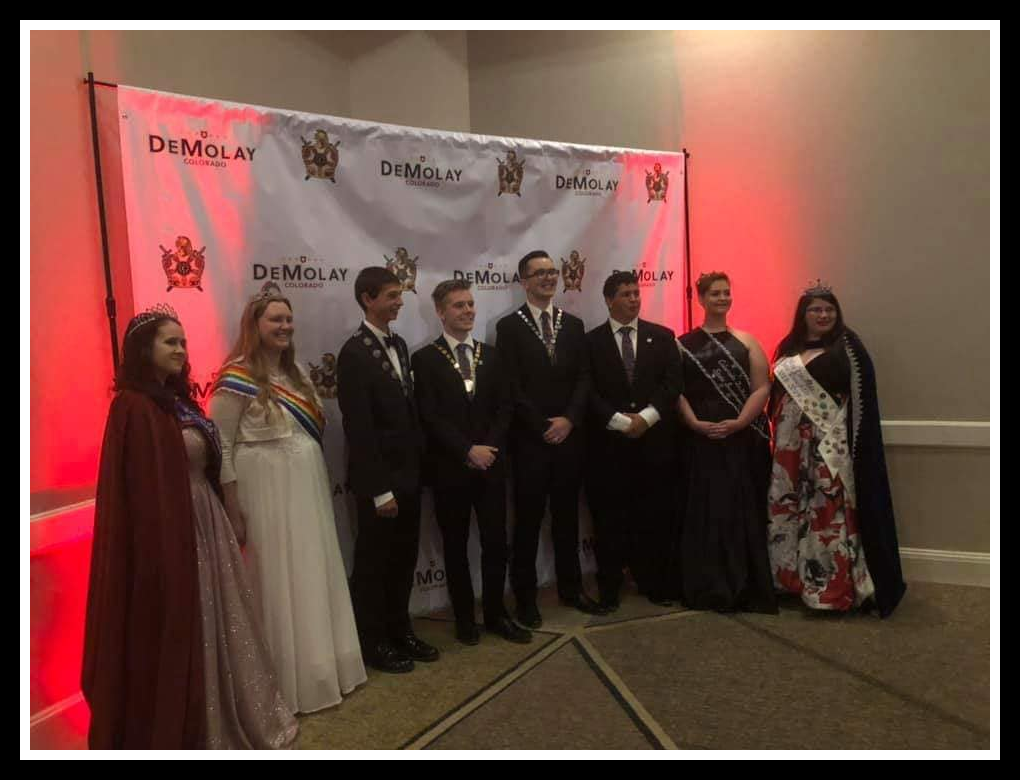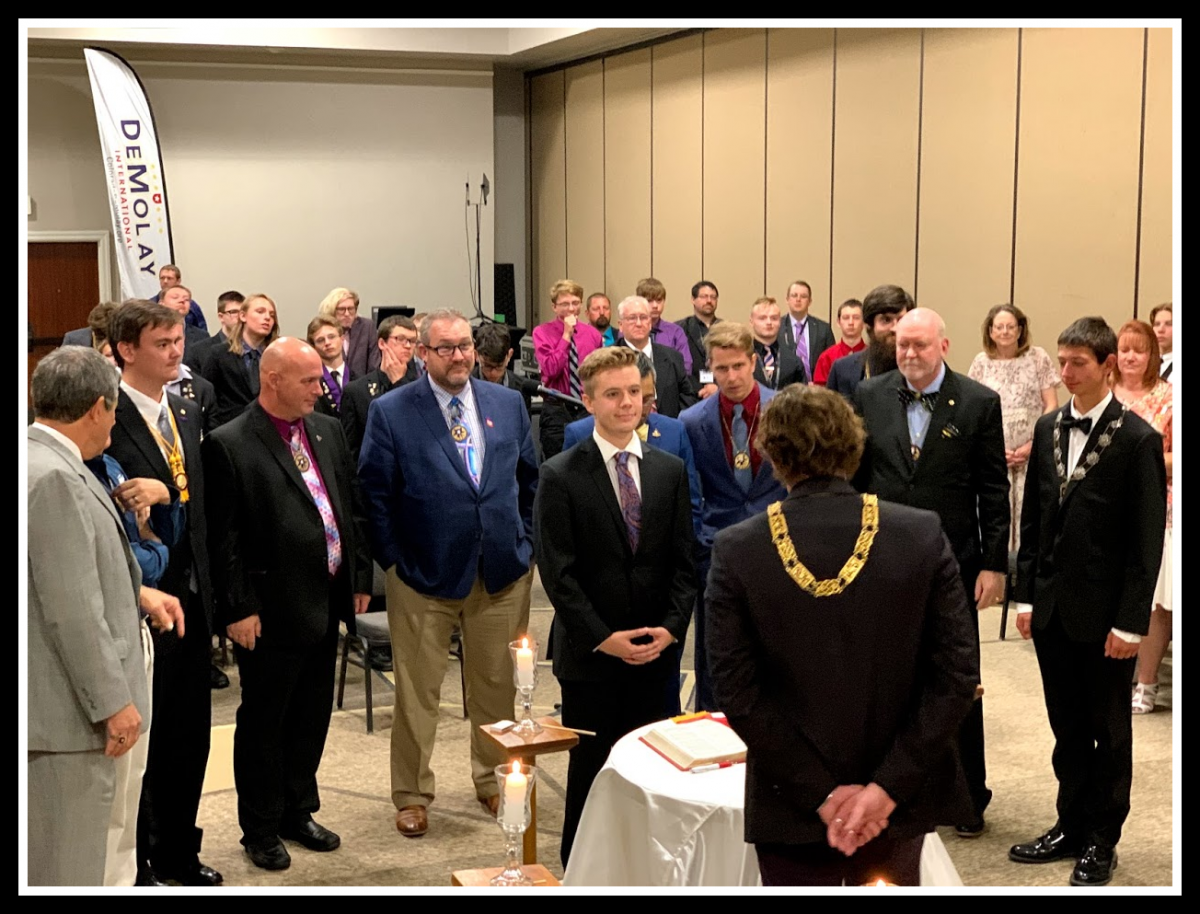 COLORADO'S STATE LINE OFFICERS/STATE STAFF FOR 2019 - 2020
| | |
| --- | --- |
| State Master Councilor | Seaghan E. |
| State Deputy Master Councilor | Jacob L |
| State Scribe | Chase J. |
| State Sweetheart | Maria P. |
| Social Media Director | Herbie Carr |
| State Entertainment Director | Bernie Lehman |
| State Congress Advisor | Herbie Carr |
| State Ritual Director | Michael Foster |
| State Convention/Event Coordinator | Kellie Sellars |
| State Chapter Advisor | Chris Hochmuth |
| Assistant to the Executive Officer | Randy Crask |
| Executive Officer, Jurisdiction of Colorado | Jon R. Sellars |