State Line Chapter -
PROUD TO SERVE ALL OF OUR COLORADO DEMOLAY CHAPTERS!!
We meet monthly throughout the year to work on activities, conventions, Winterfest workshops, and much more. We work to handle business on behalf of all of our Colorado DeMolay Brothers and Chapters. If you ever need anything, do not hesitate to contact a State Line Member. 
WHAT IS THE STATE LINE CHAPTER WORKING ON NOW??
Hello Colorado DeMolay!
The State Line has had a very busy month, and it is all to keep helping all of Colorado DeMolay! To start, your State Officers competed in the State Ritual Competition this year. They especially enjoyed spending time with their brothers in the lunchroom in between competitions. It was so much fun to see everyone's faces in person again! Congratulations to all of the competitors who got up and tried their very best this year! We also got to assist Aurora Chapter with their full form induction. Whoever wants to set up their very own full form, don't be afraid to reach out to us for some assistance! Finally, the State Officers got to sit down with the Grand Master of Mason's in Colorado to figure out how our organizations can support each other over the following year. 
I don't know about each of you, but our officers are especially looking forward to this year's Convention at the Great Wolf Lodge in Colorado Springs! Thanks to our young men's votes, brothers Jacob L., Aiden C., and Tabor H. have all been elected to lead Colorado DeMolay for the ensuing year. They have some big ideas to help grow membership in Colorado! 
As always, if you have any questions or need some help with ANYTHING, don't be afraid to reach out to your State Officers!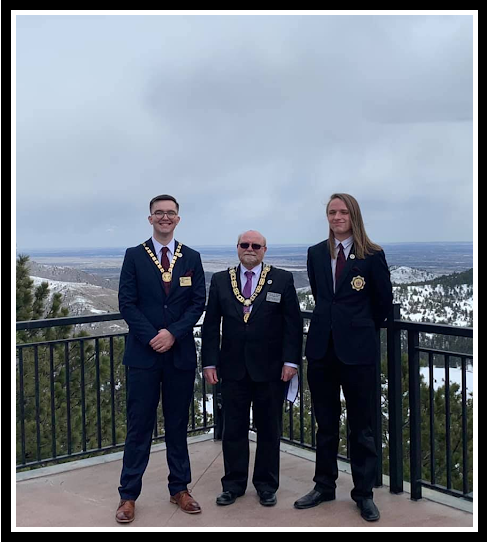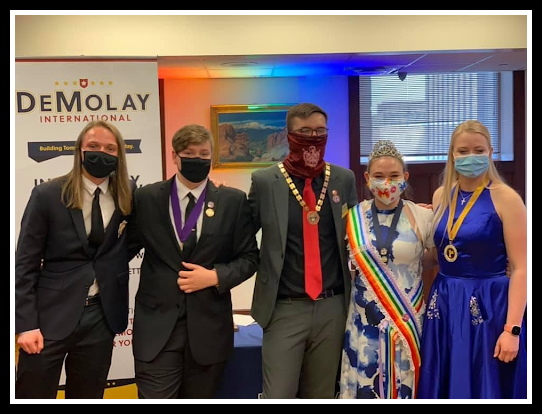 COLORADO'S STATE LINE OFFICERS/STATE STAFF FOR 2020 - 2021
| | |
| --- | --- |
| State Master Councilor | Jacob L.  |
| State Chaplain | Tabor H. |
| State Yearbook Coordinator | Michelle Carrillo |
| Social Media Director | Herbie Carr |
| State Entertainment Director | Bernie Lehman |
| State Congress Advisor | Herbie Carr |
| State Ritual Director | Michael Foster |
| State Membership/Chapter Development Director | Michael Foster |
| State Convention/Event Coordinator | Kellie Sellars |
| State Chapter Advisor | Chris Hochmuth |
| Assistant to the Executive Officer | Randy Crask |
| Executive Officer, Jurisdiction of Colorado | Jon R. Sellars |