State Line Chapter -
PROUD TO SERVE ALL OF OUR COLORADO DEMOLAY CHAPTERS!!
We meet monthly throughout the year to work on activities, conventions, Winterfest workshops, and much more. We work to handle business on behalf of all of our Colorado DeMolay Brothers and Chapters. If you ever need anything, do not hesitate to contact a State Line Member. 
WHAT IS THE STATE LINE CHAPTER WORKING ON NOW??
Hello Colorado DeMolay!
Your State Officers have been hard at work since our Convention, all in hopes of bettering this organization for your benefit! From traveling to planning events, and even helping out with a beautiful ceremony, we continue to do our very best to help you in every way that we can! Our young men have been traveling to multiple different events in order to represent our order on a larger scale. We were able to help perform a Sword Arch for the Grand Assembly of Rainbow Girls in Colorado and participate in multiple chapter fun events like Broomfield's Park Day! Our next big event is the State Kick-Off party in partnership with Aurora Chapter on August 28th! We hope to see you in attendance where you can run yourself out of energy while getting soaked with water balloons all at the same time!
    We would also like to give a huge shout-out to all of the recipients of the Legion of Honor this year. This is a major achievement and a great honor to all of these men who have done so much for our organization on a level beyond most comprehension. Colorado's very own Advisor, Dad McLean was one of these recipients, and we are so proud of all of his hard work on behalf of Colorado DeMolay. The ceremony was very beautiful, and we hope to see even more young men in attendance to support these men who support us in everything we do next year!
As always, if you have any questions or need some help with ANYTHING, don't be afraid to reach out to your State Officers!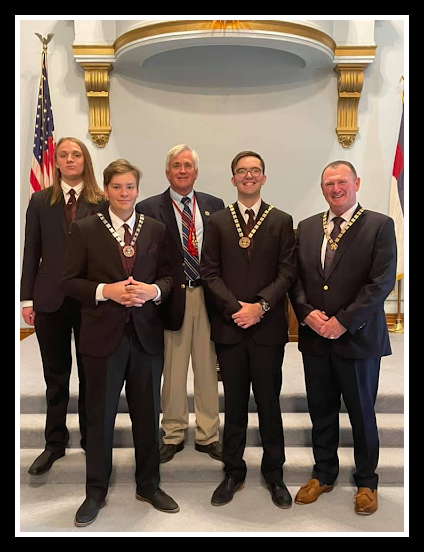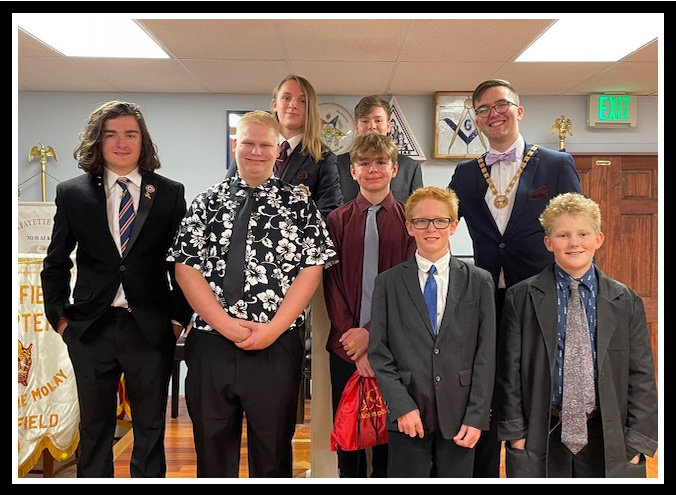 COLORADO'S STATE LINE OFFICERS/STATE STAFF FOR 2021 - 2022
| | |
| --- | --- |
| State Master Councilor | Jake L. |
| Deputy State Master Councilor | Aiden C. |
| State Senior Councilor | Tabor H. |
| Yearbook Coordinator | Michelle Carrillo |
| Social Media Director | Herbie Carr |
| Entertainment Director | Bernie Lehman |
| Ritual Director | Michael Foster |
| Congress Advisor | Herbie Carr |
| Membership Chapter Development Director | Michael Foster |
| DeMolay Store Director | Timothy McLean |
| Hospitality Director | Vinicio Carrillo |
| Convention/Event Director | Kellie Sellars |
| Chapter Communications/Admin Director | Mason Sellars |
| State Chapter Advisor | Chris Hochmuth |
| Assistant to the Executive Officer | Randy Crask |
| Executive Officer - Jurisdiction of Colorado | Jon Sellars |