State Line Chapter -
PROUD TO SERVE ALL OF OUR COLORADO DEMOLAY CHAPTERS!!
We meet monthly throughout the year to work on activities, Convention, Winterfest workshops and much more. We work to handle business on behalf of all of our Colorado DeMolay Brothers and Chapters. If you ever need anything, do not hesitate to contact a State Line Member. 
WHAT IS THE STATE LINE CHAPTER WORKING ON NOW??
The State Line of Colorado have been hard at work.  One of the greatest parts of our offices is that we get to travel around and join in the brotherhood of all of the members in Colorado.                                                                                   
Over the past several months we have been incredibly busy!  During the month of November, we had the privilege of joining Aurora Chapter at their pancake breakfast.  It was great to see that they had such a large turnout!  Breakfast and bacon are two of our favorite things!  Following breakfast, the State Line officers had the honor of serving at a Daughter's of the Nile tea where they had nearly 300 people in attendance!  In addition, we also hosted an open house meet and greet for Arapahoe Chapter.  Finally, Poudre Valley chapter did a great job putting together a state fun event to include a "snowball war".  We've heard nothing but great things about how much fun was had from the young men in attendance.
December has started off with just as much fun and brotherhood as November ended with. It was especially nice to see our Brothers from Wyoming joining in the fun -- hope to see more of them!  The first weekend of December Golden Chapter hosted a Nerf Wars.  We were pleased to see how many prospects were able to come! 
Throughout the rest of December, the State Line officers will be continuing with their travels.  We will be attending the Order of the Eastern Star Masonic Retirement home Christmas Party on December 8th.  We look forward to celebrating with the other Masonic Youth groups and any other young men that are able to attend.  On December 15th the State Line looks forward to serving for Union Lodge #7 Installation of Officer's, featuring our very own Dad Hochmuth!
Save the Date!  January is going will be filled with lots of travel and more brotherhood!  On January 12th, the State Line Officers will be helping with Colorado Springs Chapter's Installation of Officers.  Then on January 19th we will be helping with Aurora Chapter's Installation of Officers and attending their State Line fun event!  That same day we will also be attending the Broomfield Chapter's Winter Ball!  Finally, at the end of January, the State Line and other members from around the state of Colorado will be performing the DeMolay Degree at the Grand Master's Class at Grand Lodge. We look forward to seeing each and every one of you in our travels!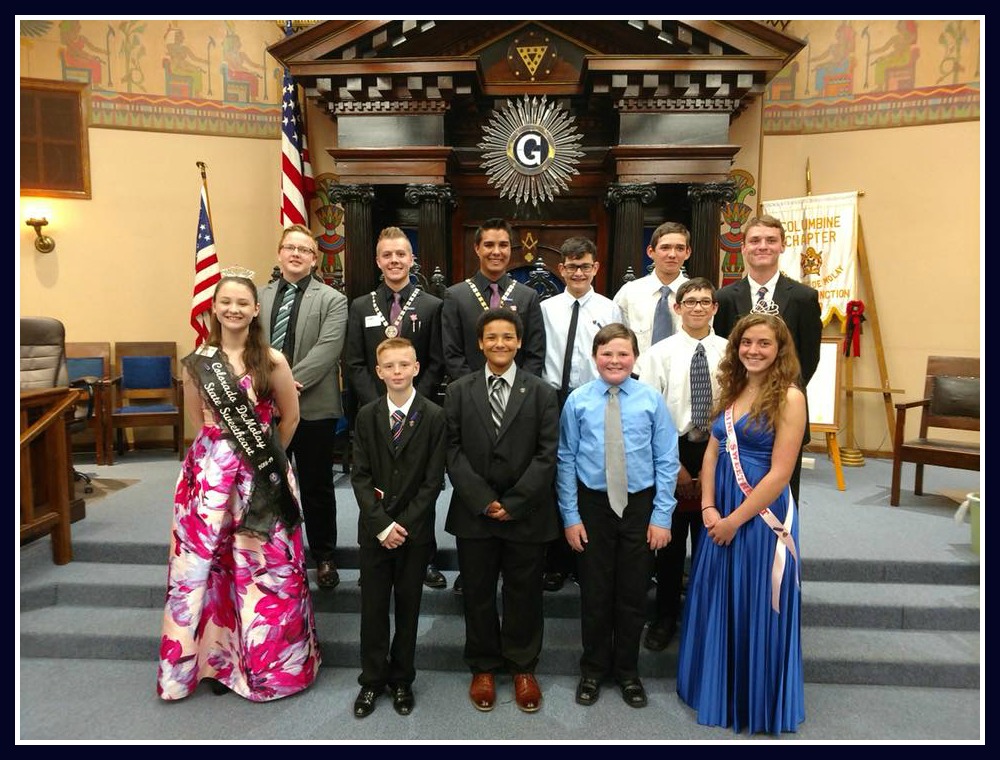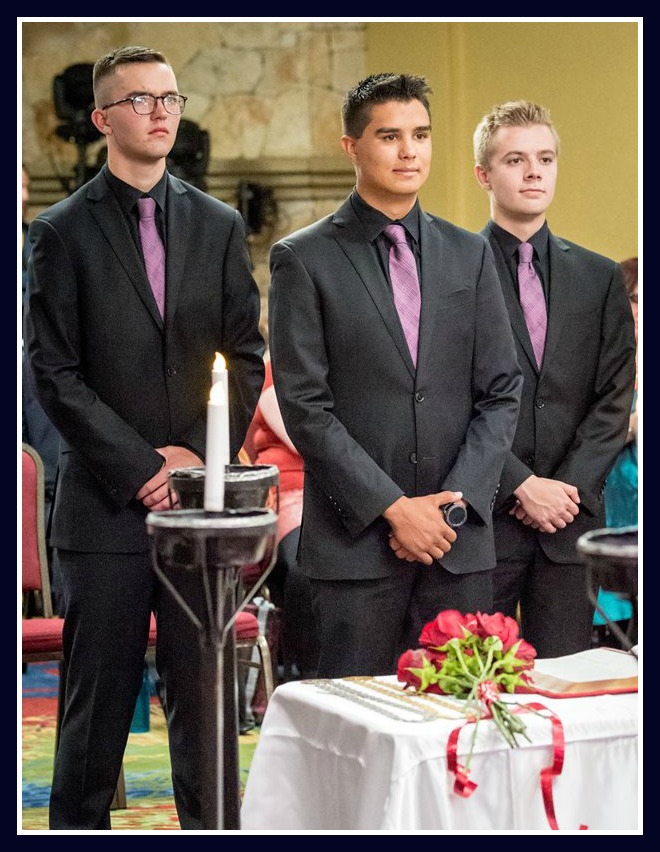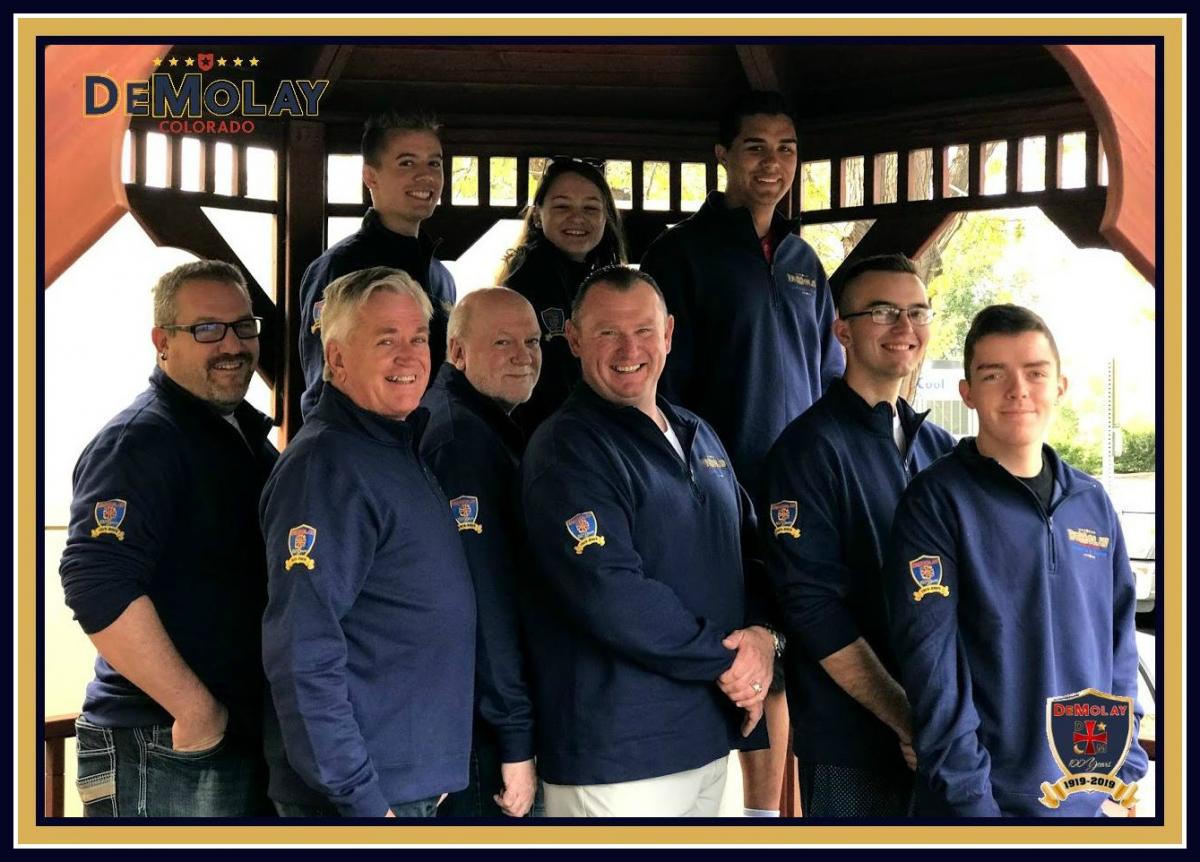 COLORADO'S STATE LINE OFFICERS/STATE STAFF FOR 2018 - 2019
| | |
| --- | --- |
| State Master Councilor | JD S. |
| State Deputy Master Councilor | Seaghan E. |
| State Chaplain | Jake L. |
| State Sweetheart | EmmaLynn L.  |
| Social Media Director | Mason Sellars |
| State Entertainment Director | Bernie Lehman |
| State Congress Advisor | Herbie Carr |
| State Ritual Director | Michael Foster |
| State Convention/Event Coordinator | Kellie Sellars |
| State Chapter Advisor | Chris Hochmuth |
| Assistant to the Executive Officer | Randy Crask |
| Executive Officer, Jurisdiction of Colorado | Jon R. Sellars |