State Line Chapter -
PROUD TO SERVE ALL OF OUR COLORADO DEMOLAY CHAPTERS!!
We meet monthly throughout the year to work on activities, Convention, Winterfest workshops, and much more. We work to handle business on behalf of all of our Colorado DeMolay Brothers and Chapters. If you ever need anything, do not hesitate to contact a State Line Member. 
WHAT IS THE STATE LINE CHAPTER WORKING ON NOW??
Colorado DeMolay!
Do you ever wonder what your State Officers actually do? Where we travel and how we are representing all of you? Well, these past couple months have been extremely busy, and all of it has been to the benefit of Colorado DeMolay. Since Convention 2019, we have traveled all around the state and even out of Colorado in the name of DeMolay. All of the State Officers enjoyed Great Plains DLC in Oklahoma and learned a lot during our adventure there. We were also honored to help with the Legion of Honor Investiture, congratulations to those recipients, you were all very deserving candidates. Multiple installations took place in the last few months, and we know all of the new Master Councilors will do great things for their chapters. If you ever need anything, we will be there for you. The State Line represented you all at both Grand York Rite and Grand Chapter for the Order of the Eastern Star, where Brother SMC Seaghan Ennis delivered truly amazing speeches in the name of Colorado DeMolay. We most recently traveled to the Region 7 Conference in Ogden, Utah. Here the State Officers learned how the rest of our region is doing while at the same time explaining all of our successes so far this year.
The future of your State Officers is still jam packed full of exciting events. On October 26th, you can expect to find your State Line wandering aimlessly through Fritzler's Corn Maze, kicking back by the fire, or possibly screaming in terror. We hope you will all join us on this very exciting night, check Facebook, ask your Master Councilor, or your Chapter Advisor for more details. Finally, if you haven't registered for Winterfest yet, you better get on that because you definitely do NOT want to miss out this year. Winterfest is being held in Winter Park this year, and this one will certainly be full of fun, brotherhood, and memories. Remember to take part in all of the amazing incentives this year, and you will have the opportunity to go completely free. Bring in a new member by November 5th, and both of you get to attend Winterfest completely free.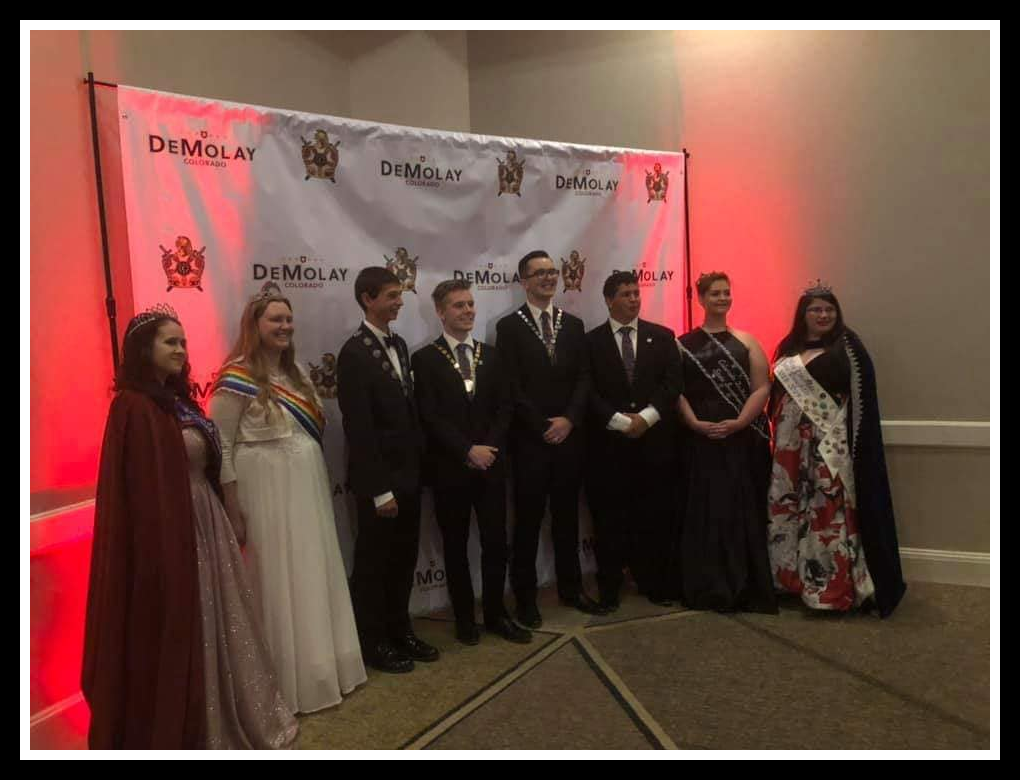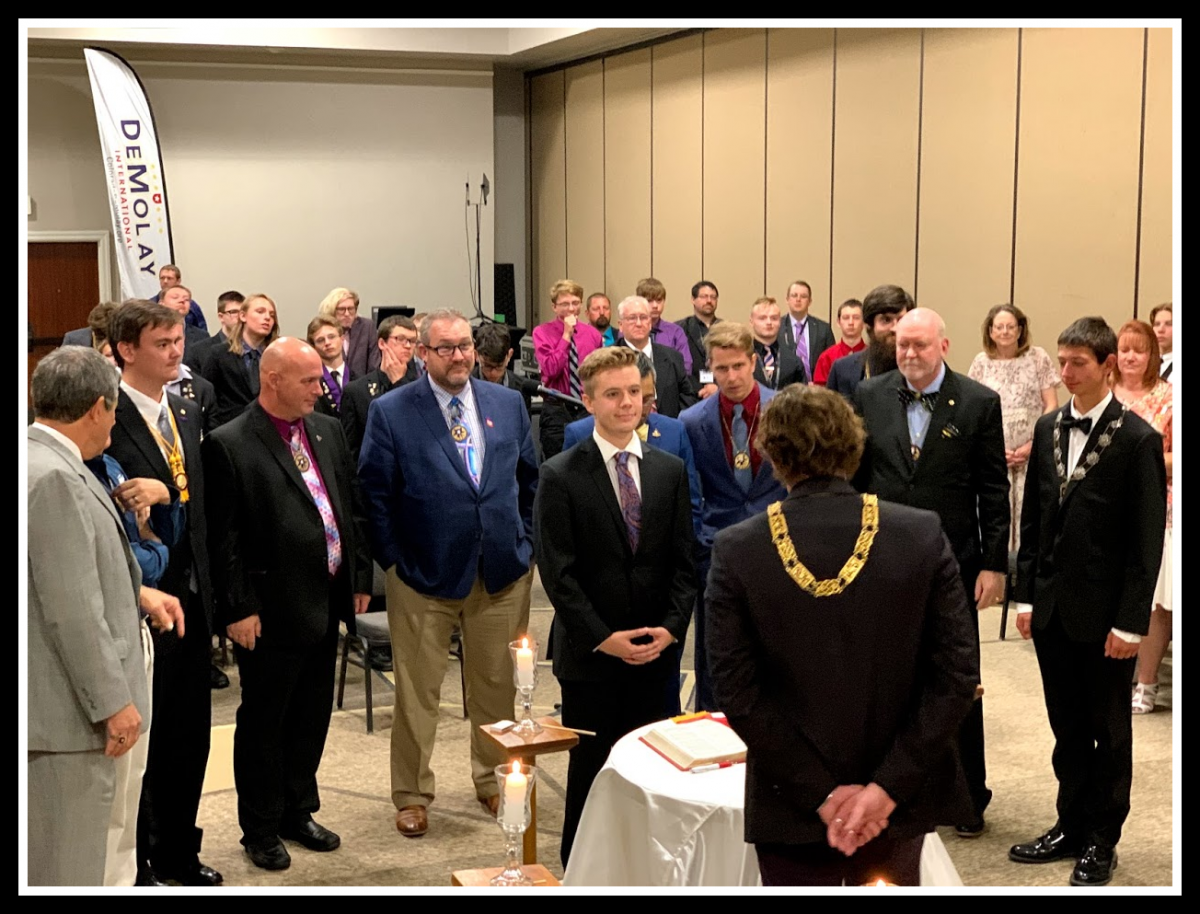 COLORADO'S STATE LINE OFFICERS/STATE STAFF FOR 2019 - 2020
| | |
| --- | --- |
| State Master Councilor | Seaghan E. |
| State Deputy Master Councilor | Jacob L |
| State Scribe | Chase J. |
| State Sweetheart | Maria P. |
| Social Media Director | Herbie Carr |
| State Entertainment Director | Bernie Lehman |
| State Congress Advisor | Herbie Carr |
| State Ritual Director | Michael Foster |
| State Convention/Event Coordinator | Kellie Sellars |
| State Chapter Advisor | Chris Hochmuth |
| Assistant to the Executive Officer | Randy Crask |
| Executive Officer, Jurisdiction of Colorado | Jon R. Sellars |