PROUD TO SERVE ALL OF OUR COLORADO DEMOLAY CHAPTERS!!
We meet monthly throughout the year to work on activities, conventions, Winterfest workshops, and much more. We work to handle business on behalf of all of our Colorado DeMolay Brothers and Chapters. If you ever need anything, do not hesitate to contact a State Line Member. 
WHAT IS THE STATE LINE CHAPTER WORKING ON NOW??
Your State Line Officers have been hard at work traveling around and supporting the young men of Colorado DeMolay. Congratulations to all of the young men who were elected to become the next State Officers of Colorado DeMolay, and thank you to all the members who were in attendance at our State Congress! 
Did you wake up before the sun itself on Easter morning with your State Officers and join them at the Sunrise Service? It is truly a beautiful morning and I recommend joining in the future! 
We also plan to get our boogie on at the Aurora Spring Dance this month! Our officers love to travel all around Colorado in order to support the young men in whatever way they can.
Most importantly though, we are hard at work to plan the best Convention yet! There are some big, exciting things to look forward to and you do NOT want to miss a single one! Between Elitches, the out of state guests, and most of all the brotherhood, this will definitely be a Convention for the memory books! Make sure you get in on the incentives to go for free this year.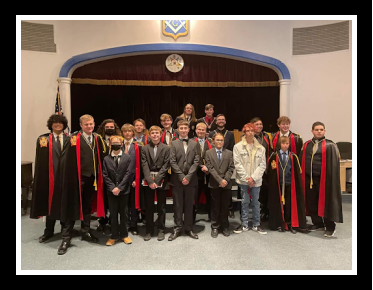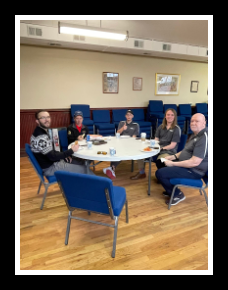 COLORADO'S STATE LINE OFFICERS/STATE STAFF FOR 2021 - 2022
| | |
| --- | --- |
| State Master Councilor | Jake L. |
| Deputy State Master Councilor | Aiden C. |
| State Senior Councilor | Tabor H. |
| Yearbook Coordinator | Michelle Carrillo |
| Social Media Director | Herbie Carr |
| Entertainment Director | Bernie Lehman |
| Ritual Director | Michael Foster |
| Congress Advisor | Herbie Carr |
| Membership Chapter Development Director | Michael Foster |
| DeMolay Store Director | Timothy McLean |
| Hospitality Director | Vinicio Carrillo |
| Convention/Event Director | Kellie Sellars |
| Chapter Communications/Admin Director | Mason Sellars |
| State Chapter Advisor | Chris Hochmuth |
| Assistant to the Executive Officer | Randy Crask |
| Executive Officer - Jurisdiction of Colorado | Jon Sellars |